7 July 2023
Sophie Pierre Retirement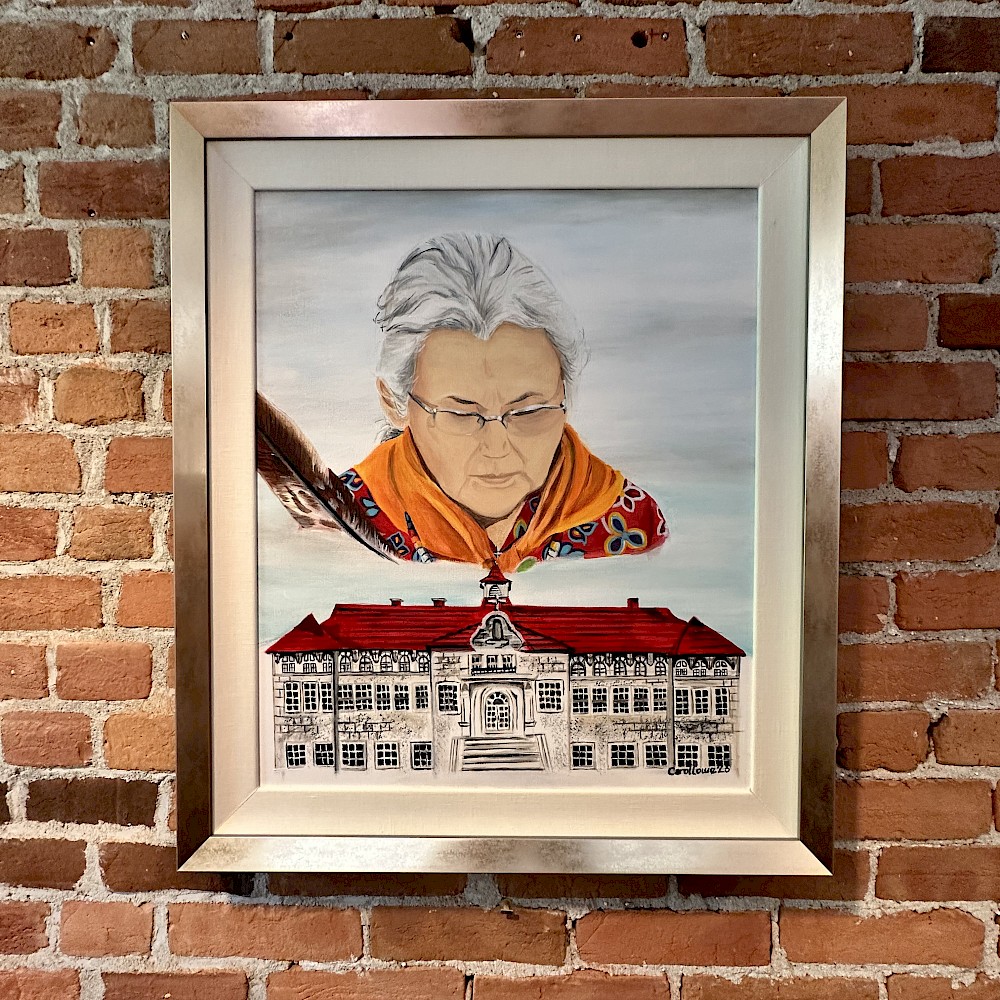 July 7th, 2023
Congratulations, Sophie Pierre, on your retirement from the Board of Directors of St. Eugene Resort!
We celebrate the remarkable journey of a woman who helped turn adversity into triumph and transformed a painful history into a symbol of resilience and prosperity. This painted portrait hanging in the mission serves as a testament to your incredible accomplishments.
Sophie Pierre's personal connection to St-Eugene Residential School, where she attended for 9 years, gives her a unique perspective on the healing and transformation that was possible for this historic site. In the late '90s, when the question of what should become of the building arose, Sophie took the lead in advocating for its transformation into an economic powerhouse for the First Nations communities.
It wasn't an easy task. Sophie ensured that elders, council members, and community leaders were fully engaged, understanding their traumas and concerns. With her unwavering determination and the support of the leadership, all five communities rallied behind the project. Through referendums and countless discussions, the gap between the painful past and a hopeful future was successfully bridged.
Supporting Text
In 2000, the St. Eugene Golf Course emerged on the site, followed by a casino in 2001 and a hotel in 2003. These ventures quickly became not only a source of economic prosperity for the Ktunaxa nation and the Shuswap Indian Band but also a symbol of cultural pride and visibility for the entire community.
Thanks to Sophie's vision and leadership, these businesses have provided employment opportunities for many previously unemployed community members. They have breathed life into the region's economy, offering a chance for people to overcome financial challenges while remaining connected to their ancestral lands and preserving cherished traditions.
Sophie Pierre, your legacy as a trailblazer and advocate for change will forever be remembered. Your impact on the community and the wider Canadian community is immeasurable. Today, we honor your retirement and the countless lives you have touched.
We are wishing you a joyful and well-deserved retirement. May your future endeavors be filled with happiness, fulfillment, and continued success.